Well experienced doctor
Most Advance Treatment
Patient Friendly Environment
Dr. Huda Khan
BHMS – Bachelor of Homeopathy Medicine and Surgery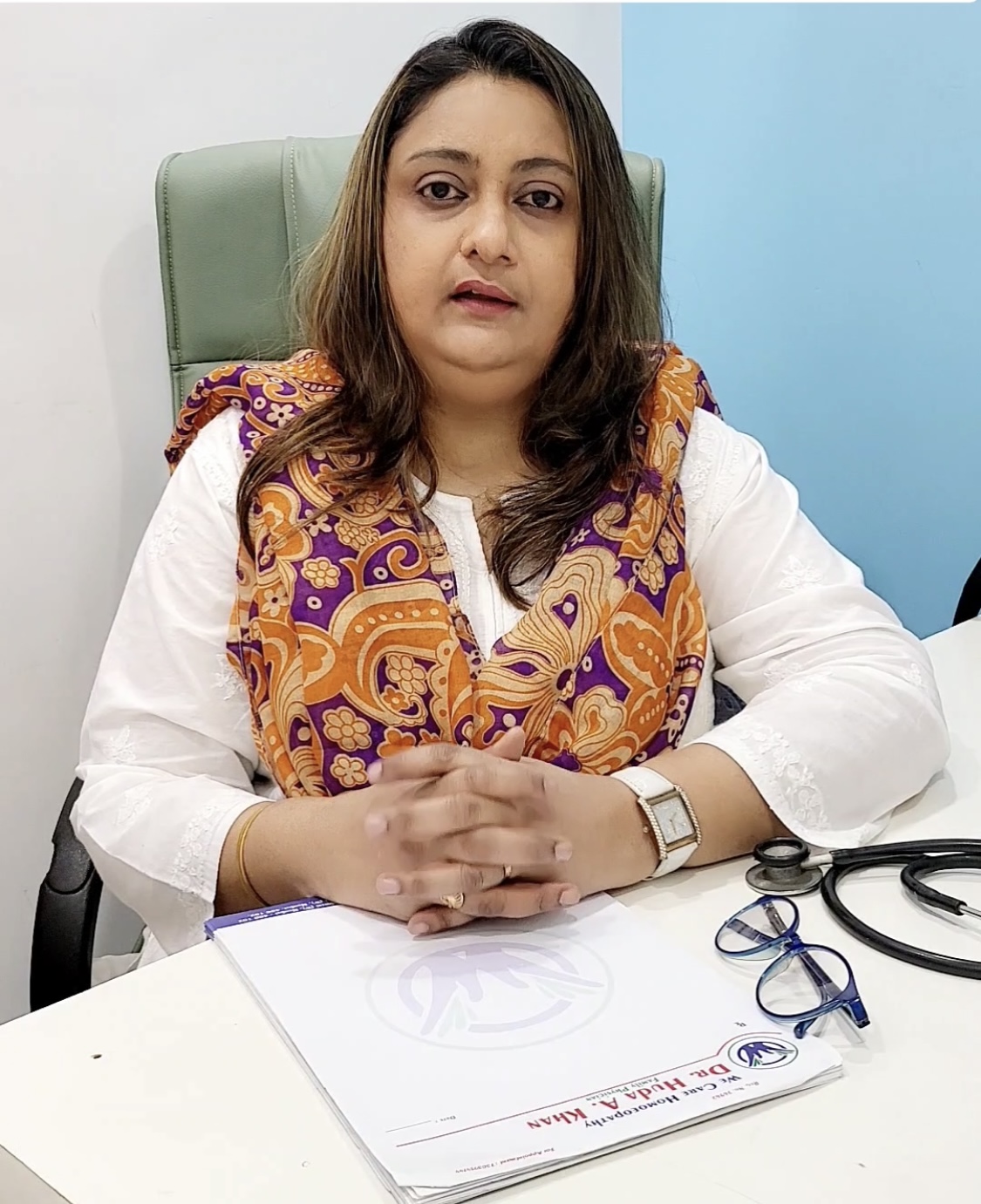 About Huda Khan
Here is an introduction of a homeopathic experienced doctor in Mumbai, India:

Dr. Huda Khan is a homeopathic doctor with over 20 years of experience. She is a graduate of the Maharashtra University of Health Sciences and is a registered member of the Indian Homeopathic Medical Association. Dr. Huda Khan is an expert in treating Thyroid Disorders and also a wide range of medical conditions, including allergies, asthma, arthritis, chronic fatigue syndrome, depression, anxiety, and skin problems. She is also experienced in treating children and babies.

Dr. Huda is a compassionate and caring doctor who takes the time to listen to her patients and understand their individual needs. She is committed to providing her patients with safe and effective homeopathic treatment especially Thyroid that helps them achieve long-term health and wellness.

Here are some of the areas of expertise of Dr. Huda Khan :

Allergies
Asthma
Arthritis
Chronic fatigue syndrome
Depression
Anxiety
Skin problems
Children and babies

Here are some reviews of Dr. Huda Khan from her patients:

"Dr. Huda is a wonderful doctor. She is so kind and understanding, and she really takes the time to listen to my problems. I have been seeing her for a few years now, and I have seen a great improvement in my thyroid health." - Neha
"I was really skeptical about homeopathy at first, but after seeing Dr. Huda , I am a believer. She has helped me with my allergies and asthma, and I feel so much better now." - Rahul
"Dr. Huda is the best homeopathic doctor I have ever seen. She is so knowledgeable and experienced, and she really cares about her patients. I would highly recommend her to anyone looking for a homeopathic doctor especially for thyroid Cure ." - Priya
If you are looking for a homeopathic doctor in Mumbai, I highly recommend Dr. Huda Khan She is a highly experienced and qualified doctor who can help you achieve long-term health and wellness.



CONTROL YOUR THYROID BEFORE THYROID CONTROLS YOU !!!
Call us to book your Appointment Today
Book An Appointment