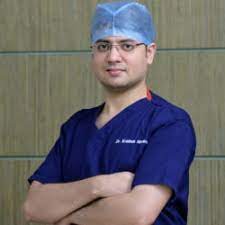 About KUSHAN NANAVATI
Dr. Kushan Nanavati (MBBS, MS, DNB) is an eminent, MCI recognized Consultant Vascular - Endovascular Surgeon practicing in Vadodara, Gujarat since 2019.
He is associated with Aadicura Hospital, Vadodara & also attached with the majority of corporate/multispecialty hospitals across the city.
Dr. Nanavati is dedicated exclusively towards the care of veins & artery diseases related to the Blood Circulatory System.
Join Our Newsletter
Subscribe to our newsletter to get updated with latest curated Medical articles.