Well experienced doctor
Most Advance Treatment
Patient Friendly Environment
Dr. Mohit Jaidka
Medstar Multispeciality Clinic
Locations: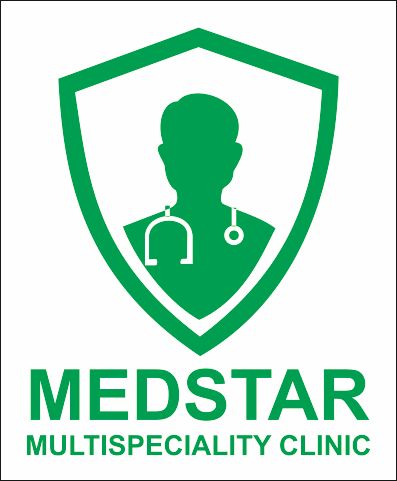 Sco 3,4,5,6 New Ekta Market adjacent to Gali no 1, near Government school, Sector 45, Chandigarh
Dr. Mohit Jaidka is a highly experienced cardiologist with 11 years of experience. His specialization includes:
Medicine: This likely refers to his broader medical knowledge and expertise, which is foundational for a cardiologist.

Non-Invasive Cardiology:

Echocardiography: This is a technique that uses sound waves to create images of the heart's structure and function, helping diagnose various heart conditions.
Treadmill Stress Test (TMT): TMT is a diagnostic test that evaluates how your heart responds to physical stress, often used to diagnose coronary artery disease.

Hypertension (High Blood Pressure): Dr. Jaidka has expertise in managing and treating high blood pressure, a common cardiovascular condition.

Heart Problems: This encompasses a wide range of heart-related issues and conditions that Dr. Jaidka is likely proficient in diagnosing and treating.

Heart Failure: Dr. Jaidka specializes in managing patients with heart failure, a condition where the heart cannot pump blood effectively.

Diabetes: Diabetes is often closely linked to cardiovascular issues, and Dr. Jaidka may have expertise in managing diabetes to prevent heart problems.

Kidney Disorders: Some kidney disorders can have cardiovascular implications, and his expertise may be valuable in managing these cases.

Liver Disorders: Certain liver conditions can impact the heart, and Dr. Jaidka's knowledge can be beneficial in such cases.

Psychiatric Illness, Depression: Mental health can have a significant impact on heart health, and Dr. Jaidka may provide comprehensive care for patients dealing with psychiatric issues.

Infectious Diseases: Infectious diseases can affect the heart, and Dr. Jaidka's expertise in this area may help in diagnosing and managing such cases.
Overall, Dr. Mohit Jaidka's extensive experience and specialization in non-invasive cardiology, along with his expertise in managing a wide range of related medical conditions, make him a valuable resource for patients dealing with cardiovascular and associated health issues.