Well experienced doctor
Most Advance Treatment
Patient Friendly Environment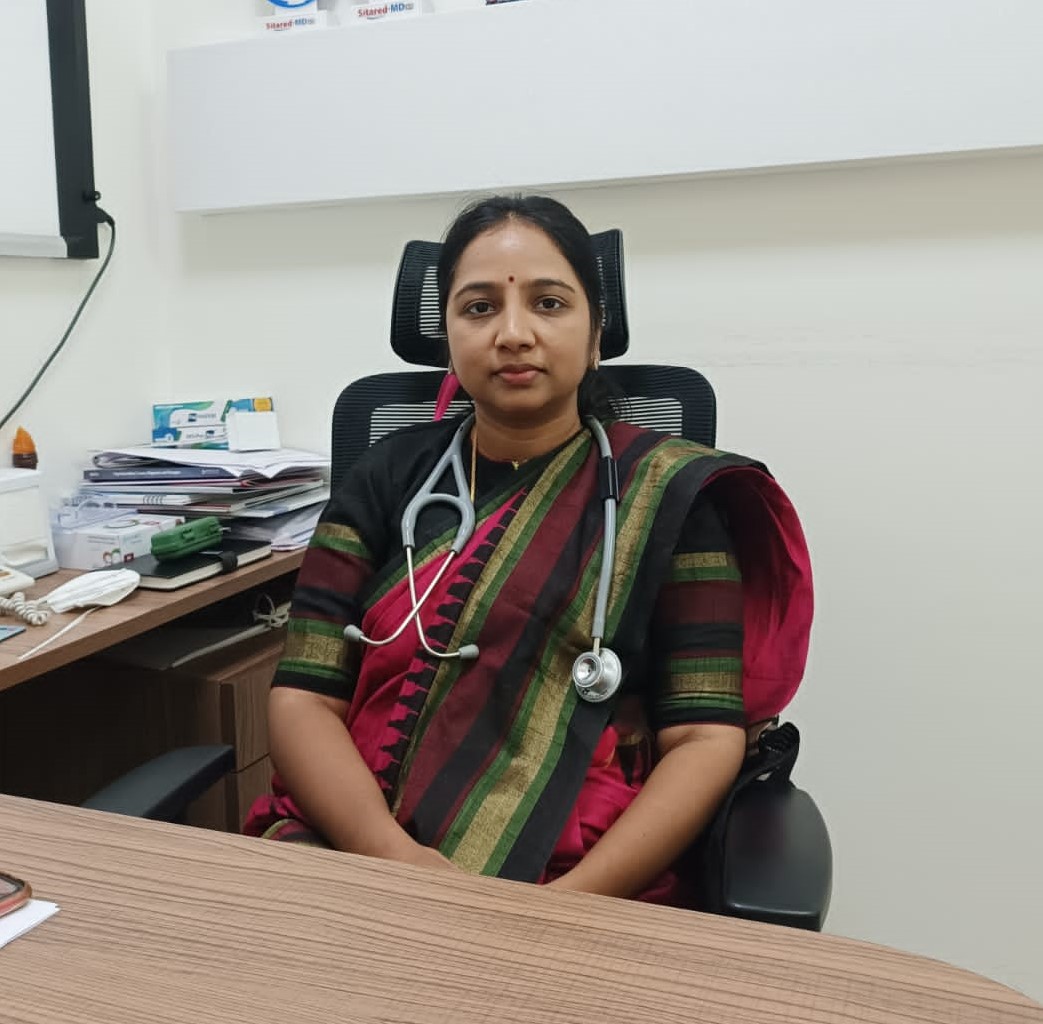 Dr. Shalini Patlolla
ASIAN DIABETES THYROID HORMONE SUPERSPECIALITY CENTRE
Senior Consultant Endocrinologist and Diabetologist & Diabetes, Thyroid, Hormone Super Specialist ,
Locations:

H. No. 7-1/2, Above New Reliance Car Decors, Opp. Bharat Petroleum, Sri Durga Colony, Madinaguda Main Road, Hyderabad - 500 050

MID-286, Opp. Global Edge School, Road No. 4, Remedy Hospital Lane, KPHB Colony, Hyderabad - 500072
Dr. Shalini Patlolla completed her MBBS from Gandhi medical college in Hyderabad with distinctions in several subjects. She then obtained an MD from Osmania medical college.
She chose Endocrinology as her specialization and completed a DM Endocrinology super specialty degree from Sri Venkateswara Institute of medical sciences (SVIMS) Tirupati. She later worked as an Assistant professor in the Department of Endocrinology at SVIMS, Tirupati. Then she worked as a Consultant Endocrinologist at KIMS hospitals and AIG hospitals.
Dr. Shalini Patlolla is the best and most renowned Endocrinologist and Diabetologist with vast experience of over a decade with Corporate hospitals and AIG hospitals. She felt diabetic patients need a dedicated team for managing and timely screening of all complications of diabetes. To fill up the gap, she came up with a Centre of excellence for diabetes and thyroid disorders.
She has won many awards during her educational career. She also secured the first rank in the Endocrinology entrance examination. She has given many posters and oral presentations at conferences over the years. Her research work in PCOS is published in the prestigious Gynecological Endocrinology journal. She is a member of the Endocrine Society of India and the International Society of Pediatric and Adolescent Endocrinology.