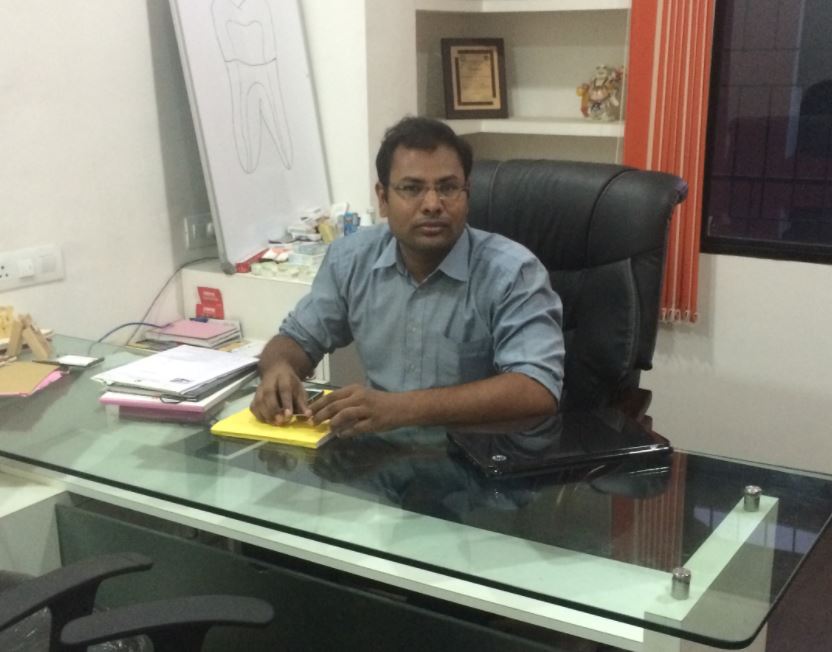 About VINEET AGRAWAL
Dr Vineet Agrawal is a consultant Endodontist (Root canal specialist) and Esthetic dental surgeon, practicing with a clinical experience of more than 10 years. He is also an eminent researcher and also serving as an Associate Professor, Department of Conservative dentistry and endodontics at M.P. Dental College and hospital, Vadodara. Dr Vineet has completed BDS from M.P. Dental College, Vadodara in 2007 and MDS from K.M. Shah dental college, Vadodara in 2011. He has also completed Post Graduate Diploma in Higher Education (P.G.D.H.E) from IGNOU university in 2019. He is also registered PhD scholar doing research in the field of caries risk assessment and prevalence.
Vivaan Dental Care was established by Dr Vineet and Dr Isha in May 2013 with the aim of providing highest quality of dental care with long term predictability and with motto of Cure, Care and Comfort.
An expert in interdisciplinary approach, Dr Vineet has been exclusively practicing endodontics (root canal specialist) and cosmetic dentistry at many private and corporate dental clinics across Vadodara. He is a recognized PG guide and has more than 30 publications in various indexed and international journals. He has also authored a book in Conservative dentistry and Endodontics. He has presented many papers at various national and international conferences.
Join Our Newsletter
Subscribe to our newsletter to get updated with latest curated Medical articles.