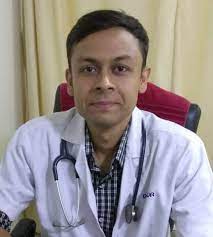 About JEET PATEL
Dr. Jeet Patel
M.D medicine, DNB Rheumatology
(Vadodara's 1st and only degree qualified rheumatologist)
Diseases to be treated
All types of arthritis like Rheumatoid Arthritis, Spondyloarthritis, Psoriatic arthritis, Osteoarthritis, etc
Crystal arthropathies like gout, CPDD, BCH crystal disease etc.
Connective tissue diseases like lupus, sjogren syndrome, scleroderma etc
Vasculitis like ANCA associated vasculitis, takayashu's arteritis etc
Myositis like Polymyositis, Dermatomyositis, necrotizing myositis etc
Fibromyalgia and soft tissue rheumatism
HIV and other immunity deficiencies.
Other rare disorders like IgG4 related diseases, sarcoidosis, kikuchi's disease, PVNS, etc.
Arthropathies associated with hematological disorders, metabolic disorders and endocrinal diseases e.g. sickel cell arthropathy, hemochromatosis arthropathy etc.
Arthritis in children like juvenile ideopathic Arthritis (JIA)
Inflammatory lesions of eye like uveitis, scleritis, retinitis etc associated with autoimmunity
Join Our Newsletter
Subscribe to our newsletter to get updated with latest curated Medical articles.