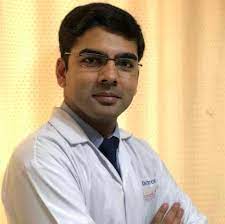 About RAVISH PATEL
Spine Surgeon Vadodara Dr. Ravish Patel in Manjalpur, Vadodara
Whereabouts and Overview:
Among the finest Spine Surgeons in the city, Spine Surgeon Vadodara Dr. Ravish Patel in Manjalpur, Vadodara is known for offering excellent patient care. The doctor holds an experience of 8 years and has extensive knowledge in the respective field of medicine. The clinic is located centrally in Manjalpur, a prominent locality in the city. It stands close to Near Vijay Sales, Nalini House, Shreyas Vidhyalaya, Manjalpur Naka which not only makes it convenient for people from the vicinity to consult the doctor but also for those from other neighbourhoods to seek medical guidance. There is no dearth of public modes of transport to reach the clinic from all major areas of the city. The doctor is an esteemed member of Association of Spine Surgeons of India and this only adds to the credibility of the doctor.
Services Offered:
Spine Surgeon Vadodara Dr. Ravish Patel in Manjalpur, Vadodara has a well-equipped clinic with all the modern equipment. The clinic has separate waiting and consultation areas which allow enough space for patients to wait conveniently at the clinic. Being a specialized Spine Surgeons, the doctor offers a number of medical services. These include Spine And Pain Specialist, Disectomy, Spine Care, Laminectomy, Low Back Pain, Spinal Fusion, Spine Problem among others. The doctor's consultation fee is Rs. 650. The clinic is operational between 11:00 - 14:00. Payments can be made via various modes like Cash, Credit Card, Visa Card.
Please scroll to the top for the address and contact details of Spine Surgeon Vadodara Dr. Ravish Patel at Manjalpur, Vadodara.
Join Our Newsletter
Subscribe to our newsletter to get updated with latest curated Medical articles.