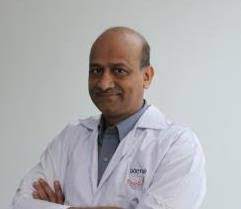 About RAJIV SHAH
Dr. Rajiv S Shah
Dr. Rajiv S Shah in Vadodara. Orthopaedic Doctors with Address, Contact Number, Photos, Maps. View Dr. Rajiv S Shah,
Among the finest Orthopaedic Doctors in the city, Dr. Rajiv S Shah in Raopura, Vadodara is known for offering excellent patient care. The clinic is located centrally in Raopura, a prominent locality in the city. There is no dearth of public modes of transport to reach the clinic from all major areas of the city.
Services Offered:
Dr. Rajiv S Shah in Raopura, Vadodara has a well-equipped clinic with all the modern equipment. The clinic has separate waiting and consultation areas which allow enough space for patients to wait conveniently at the clinic. Being a specialized Orthopaedic Doctors, the doctor offers a number of medical services. These include Bone Tumor Treatment, Treatment For Bone Fracture among others.
Join Our Newsletter
Subscribe to our newsletter to get updated with latest curated Medical articles.