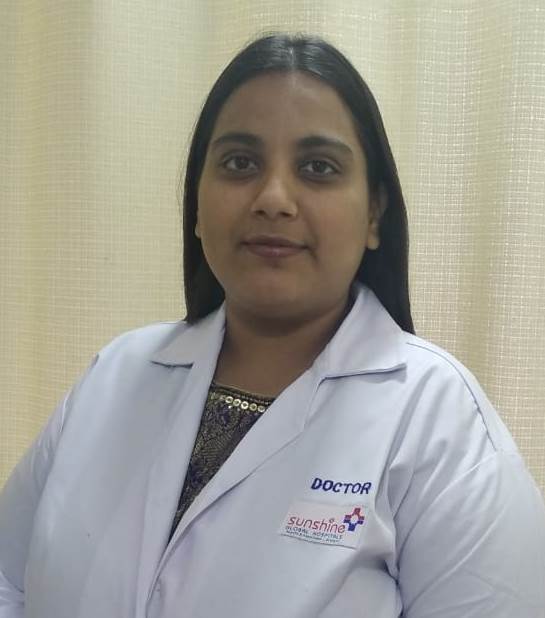 About PARITA PANDYA
DR. PARITA PANDYA SHAH is M.S. ENT & HEAD & NECK CANCER SURGEON, VERTIGO SPECIALIST
M.B.B.S and M.S. ENT from Pramukhswami Medical College, Karamsad in 2017
Fellowship in Head & Neck Cancer from Himalaya Cancer Institute in 2018
Working as ENT Consultant in Sunshine Global Hospital, Manjalpur, Vadodara
Working as a ENT Consultant in Baroda Life Line Hospital, Soma Talav, Waghodia, Vadodara (with Dr. Milin Patel)
Working with Dr. R. B. Bhesania, renowned ENT surgeon in Raopura, Vadodara.
SCOPE OF WORK
Treated more than 1000+ major & minor ENT and Cancer Surgical Procedures.
Her expertise spectrum covering Tympenoplasty, Mastoidectomy, Tonsillectomy, Septoplasty, FESS, Micro Laryngeal Surgery & Tracheostomy
Exposure of managing over 3000+ emergencies, including Facio Maxillary Injuries, Cut Throats, Facial Fractures, Nasal Bleed, Foreign Bodies, Stidor and so on.
Oral Biopsy, Wide Excisions and Flap Reconstruction (Pedical Flaps)
Thyroid Surgery
Laser Surgeries for Head and Neck Lesions
Head & Neck Minimal Access Surgeries
Sinus / Sinusitis Treatment
PTA, OAE, BERA, Nasal Endoscopy,
Hopkins, Excision Of Keloid, Wart, Lymphnode, Cyst
Surgery for Snoring
Head and Neck Tumor / Cancer Surgery
Nasal Endoscopy
Laryngoscopy
Ear Wax (Cerumen) Removal
Join Our Newsletter
Subscribe to our newsletter to get updated with latest curated Medical articles.